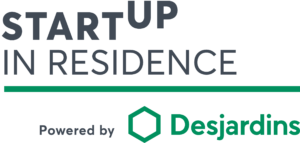 Startup In Residence (SeR) is Desjardins' corporate startup incubator.
The incubator's mission is to:
Support startups with the potential to help Desjardins with its digital shift.
Create value for Desjardins' members and clients.
Support startups that have a positive impact on the social and economic development of communities in Canada
Our program is highly specialized and tailored to meet the strategic objectives of Desjardins and each startup we work with, so we can guarantee that the partnership generates real value for all parties involved.
We are proud to offer the startup community workshops adapted to your realities in the current context, as well as office hours with experts from different disciplines to support you in your growth.
To know more about the program or to apply: www.startup-residence.ca